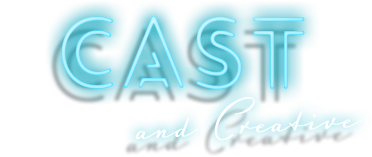 Click a photo for bio

Click a photo for bio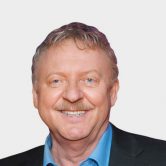 Jim Jacobs
Book, Music & Lyrics
x
Book, Music & Lyrics
Jim Jacobs
Jacobs, who created Grease (in 1970) with Warren Casey, was born and raised on the mean streets of Chicago's far northwest side. During the golden era of rock 'n' roll (1956-1960) he was a guitar-playing "greaser" student at Taft High School. In 1963, Jacobs met Warren Casey when they were both cast in a local theatre production of A Shot in the Dark. Seven years later they wrote what was to become one of the greatest musicals of all time. Grease opened in 1971 in a former trolley barn called the Kingston Mines Theatre in Chicago. A year later, Grease made it to Broadway and "Greasemania" took off, resulting in one of the longest running shows in Broadway history. The 1978 movie became and remains the highest grossing movie musical of all time. Originally an actor, Jacobs has been seen on television, in motion pictures, regional theatre, national tours, and on Broadway. He is the co-author of several other plays and musicals including Island of Lost Coeds, a musical spoof of the low budget sci-fi/horror/jungle movies of the 1950s, which he wrote with Warren Casey. In May 2014, Mr. Jacobs was presented with an honorary doctorate degree from Columbia College in Chicago. He currently resides in Southern California and remains active in the theatre, especially with the American Theatre Company of Chicago.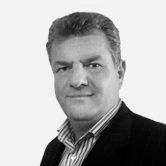 Warren Casey
Author, Composer & Lyricist
x
Author, Composer & Lyricist
Warren Casey
Warren Casey was born in Yonkers, New York, and attended Syracuse University. During the late '50s, he learned all about "greasers" while working as an art teacher in upstate New York. He moved to Chicago in 1962, where he hoped to pursue an acting career. He appeared in dozens of productions, including creating the role of Bernie Litko in David Mamet's Sexual Perversity in Chicago. He supported himself with jobs in retail, including working as an assistant manager of a chain of apparel stores, and as a record salesman. In the meantime, he taught himself how to play the guitar and began writing songs. Mr. Casey acted with the Chicago Stage Guild (where he met Jim Jacobs), the Old Town Players, and the Kinston Mines Theatre. The latter company staged the original production of Greaser which he wrote with Jim Jacobs. After the incredible success of both the musical and the movie, the two collaborated on Island of Lost Coeds, a musical satire of the B-movies of the 1950s. Mr. Casey died in 1988.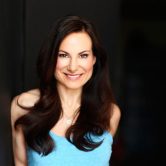 Lisa Stevens
Director & Choreographer
x
Director & Choreographer
Lisa Stevens
Broadway/West End: (Assoc) Bombay Dreams.
Regional: (Co-Director/Choreographer) The Fabulous Lipitones; In The Heights; Xanadu; Spamalot.
Choreographer/Director: West End: Disney's High School Musical.
Off-Broadway: Executive Decision; Bingo The Musical!; Common Grounds.
National Tours US/UK: Bombay Dreams; Dolly Parton's 9 to 5; Disney's High School Musical 1 and 2 worldwide.
Regional: The Little Prince; Mamma Mia; Footloose; Sister Act; The Witches of Eastwick; The First Wives Club; Mary Poppins; Cats; Cutman, a Boxing Musical; Dirty Rotten Scoundrels; Anne of Green Gables, 25th Annual Putnam Country Spelling Bee; 2010 Olympics Victory Ceremonies, Smash Hit Awards BBC.
Film/TV: State Like Sleep, The Jews Who Wrote Christmas, Diary of A Wimpy Kid 2, The Swinging Nutcracker.
Writer/Director: Bollywood musicals Shakalaka Bombay and Tauba Tauba.
Lisa is a proud member of CAEA and AEA.
www.lisastevens.bizBridge Project (BAM/Old Vic), The Jerry Springer Opera (Carnegie Hall), Camelot (NY Philharmonic/Lincoln Center, PBS), A New Brain (City Center Encores!), and All Singing All Dancing (Town Hall).
London: My Fair Lady, BBC Proms 59 (Royal Albert Hall), Singin' In the Rain (Royal Festival Hall).
Additional credits: Trevor the Musical (Writers Theatre), Kennedy Center Latino Inaugural (w/Chita Rivera and Rita Moreno), Kennedy Center Spring Gala (hosted by Liza Minelli), and Frozen (Disney Cruise Lines).
Josh is the Founder/Artistic Director of Broadway Dance Lab. broadwaydancelab.org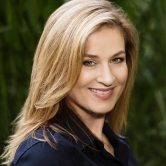 Elizabeth Baird
Music Director & Music Supervisor
x
Music Director & Music Supervisor
Elizabeth Baird
Theatre credits include Musical Director for the Mirvish production of Kinky Boots, the Dancap/Dodgers production of Jersey Boys the Mirvish/Little Star production of Mamma Mia! and the world premiere of Nicholas Lloyd Webber's The Little Prince.
Elizabeth is a three-time Dora Mavor Moore nominee for Outstanding Musical Direction for Seussical A Musical (Young People's Theatre), God Almighty's Second Class Saloon – A Brecht/Weill Cabaret (Factory Theatre) and Kinky Boots (Mirvish Productions). She also received nominations for the Betty Mitchell Outstanding Musical Direction Award for the Theatre Calgary productions of The Drowsy Chaperone, Anne of Green Gables and The Little Prince.
Other Theatre Credits include: Disney's The Little Mermaid, Mary Poppins, CATS, Grumpy Old Men, Hairspray, The Full Monty, Little Shop of Horrors and The Second City National Touring Company.
Television credits include: Music Consultant: So You Think You Can Dance Canada, Andrew Lloyd Webber's Over The Rainbow Canada. Music Director/Composer: Improv Heaven & Hell (TCN), Not to Be Repeated (CTV), It's Alive, PJ Katie's Farm (YTV), Killerwhale & Crocodile (BRAVO!), The Bittles, System Crash (YTV), HBO Family 411, Who Knew? (HBO)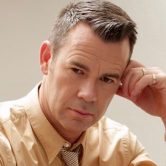 Phil Burton
Musical Arrangements
x
Musical Arrangements
Phil Burton
Phil Burton has been a member of the Australian vocal group Human Nature since he and his three band mates got together in high school to form a doo-wop group in 1989. Phil is the chief vocal arranger and concert musical director for the group.
Human Nature are one of Australia's most successful musical exports with 4 number one albums, 7 top ten singles, 25 platinum awards, almost 3 million album sales worldwide and performing to sold out crowds all around Australia and the world. Their 5th studio album "Reach Out: The Motown Record" was Australia's biggest selling album of 2005, and their latest album "Gimme Some Lovin' – Jukebox Volume 2" was released in July 2016 and entered the charts at #1.
They are currently performing their hit resident show "Jukebox" in the Venetian Resort and Casino in Las Vegas, playing classic songs from the birth of rock and roll, all the way through to the hits of today.
Human Nature have been through many phases of their career – they were "Australia's biggest boy band" in the 90s – but their greatest influence has always been the classics: Doo-wop, Soul, Motown and the infectious pop sound of the 50s and 60s. Phil is so excited to be able to bring his wealth of musical experience to a show as iconic and beloved as Grease.